Submit your membership form here

Becoming a member of Call Me Ozz is quick, free and easy. You will know what's going on before everyone else.

What would you like your profile name to be?

Tell us about yourself:

How often do you go out to venues for entertainment?

What style of Guestbook would you like? (See choices BELOW)

What would you like guests, that visit your profile to be asked in your guestbook? (Name and Comment are automatic)

Also ask guests:

​WHAT E-MAIL ADDRESS DO YOU WANT YOUR GUEST BOOK MESSAGES SENT TO (Required) (Please do not use your "junk mail" e-mail, the e-mail address you provide is where you will ​WHAT E-MAIL ADDRESS DO YOU WANT YOUR GUEST BOOK MESSAGES SENT notifications that someone has signed into your guest book.)?

Would you like a photo next to your profile?

​If we do use your photo on this site we will need to know your real name so we can find you! It will not be displayed in your profile. Enter your real name here:  

Where can you normally be found, when out?

Would you like to be notified by text message of upcoming events? If so, please enter your cell phone number here:

​Are you friends with Ozz on Facebook?

Please note, once a week you will receive an e-mail from Ozz with a special notice, and once a month you will receive notice that the newsletter has been published. Members receive access to the newsletter one week earlier than the general public does. We will never use any of your information for marketing reasons or sell to a 3rd party. If you do not wish to receive the e-mail, simply reply stop and you will be removed from the notification list.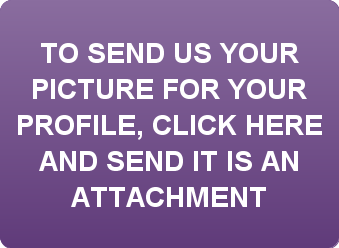 CallMeOzz Members get an exclusive profile, news updates on events happening by CallMeOzz, and you'll be the first to know about major changes in the entertainment you're interested in!

Whether you're here for Karaoke, Comedy, Theater, or Live Music, being a member is worth the submission!