SING n WIN at Malarky's every Wednesday beginning on October 1st at 9:00pm

A SING n WIN is the easiest, fairest contest there is. It's simple, if your sing, between 9pm & midnight, you will be entered in the drawing. Beginning a few minutes after midnight, we will draw a name and that one will win $50 cash! Second runner up will win a top swag prize and swag for everyone! It doesn't matter how good or bad you sing, just as long as you sing. And, because this is going to happen every Wednesday as long as there is a good turnout, your name will stay in the bucket for the Wednesday's to come, increasing your odds every Wednesday!

Malarky's-Sing N Win for Fifty Bucks

5200 Sequoia Rd. NW Ste P-87123

On Sequoia just West of Coors

YOUR HOSTS.....

DJ FLAII

& OZZ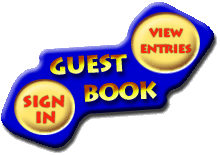 TALK ABOUT THE EVENT RIGHT HERE!! -->>>