Be a star at Hollywood Casino once a month.......

Once a month Howlin' Coyote produces the most awesome karaoke showcase on a 40 foot stage, with all the lights and concert sound to surely make you the star! Here is who got to be the star at the last one on March 23rd:

Hollywood Casino by Howlin' Coyote

HEY!

YES  YOU!!!

Don't be shy! Let us know

you dropped by! Sign into

our guestbook!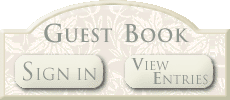 NEW SINGERS ADDED FROM APRIL 20th:

R U A MEMBER?

WHY  NOT?

It's easy, doesn't cost a dime and you get the inside scoops!

NEW SINGERS ADDED FROM JUNE 1st:

NEW SINGERS ADDED FROM JUNE 30th:

JOIN US FOR OUR NEXT SHOW:

Hollywood Casino Shows have been cancelled. 

With HOWLIN COYOTE!

They got the stage, the sound and the spot lights!!! You Karaoke Junkies DO NOT WANNA MISS THIS!

ONE NIGHT ONLY!

NEW SINGERS ADDED FROM AUGUST 3rd:

RIDE IN THE CALL ME OZZ KARAOKE VAN!!!

Drink all you want cuz Ozz will be your D.D.Sing your favorite song on the way! Space is limited.