Happy Birthday CallMeOzz!

Join us Sunday, October 19th from 5-10pm as we celebrate the Call Me Ozz Dot Net third birthday. Bringing all entertainment together and showing a special appreciation for the KJ's that participated in the 2014 NM State Fair Karaoke Competitions and to celebrate the contestants of the NM State Fair Karaoke Competitions.

Call Me Ozz was birthed on October 22, 2011 when The Barley Room asked Ozz to manage a karaoke contest for them. Ozz created the web site to post the results as they went along. After the contest, Ozz decided to keep the site alive to let singers know where to go sing. From there, it became what it is today. 

El Norteno has always been a huge supporter of Call Me Ozz and is proud to be this year's sponsor and location for the Call Me Ozz Birthday Bash. El Norteno Mexican Grill and Seafood has amazing Aztec Mexican Food and serves Beer and Wine.

We have an amazing line up of entertainment scheduled. It will be family friendly from 5:00-7:00pm, and then adults only from 7:00-10:00pm. Only minors that sang on the Main Pavilion at the NM State Fair Karaoke Competition may sing karaoke, otherwise it is limited to adults only.

5:00-6:00pm: Karaoke

6:00-6:15pm: Pat Duran/ Acustic Guitarist and Vocalist

6:15-6:30pm: Cake Cutting and KJ Appreciation

6:30-7:00pm: Karaoke

7:00-7:10pm: Comedy with Brynn Moody

7:10-8:00pm: Karaoke

8:00-8:10pm: Comedy with Davyd Roseman

8:10-8:50pm: Karaoke

8:50-9:00pm: Comedy with Kevin Kennedy

9:00-9:30pm: Karaoke

9:30-9:45pm: Lizzy Dangerously & Sapphire Love with Dirty Deeds/Burlesque

9:45-10:00pm: Karaoke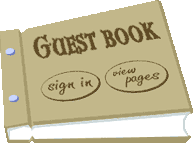 WISH CALL ME OZZ A HAPPY BIRTHDAY IN THE GUEST BOOK!

<<<<----------------------

THE FINE PRINT:

NO COVER, you may spend as much as you'd like...Sorry NO COUPONS, special offers or discounts on this night.

MINORS: Permitted from 5-7pm, Adults only on the karaoke except for those minors whom performed on the Main Pavilion. (The Burlesque and Comedy Shows are rated R). Adults only from 7-10pm. All minors must be accompanied by a parent or their legal guardian.