BEEN THERE SUNG THAT WILL BE AIRING LIVE FROM ALBUQUERQUE!

Been There Sung That the live karaoke talk show out of LA will be airing live from Albuquerque from Maloneys live to the world!

Been There Sung That Live ABQ

Join us live at Maloney' s downtown on Wednesday, February 20th as BEEN THERE SUNG THAT airs live from Albuquerque to the world wide live!

The show goes live AT 9pm MST so we ask that you get there by 8pm and get settled in.

Karaoke with DJ Speed Racer voted the best KJ in Albuquerque by the people will begin right after the show at 10pm.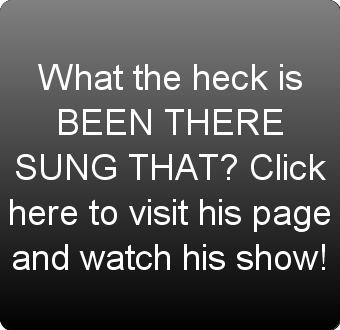 TALK ABOUT THE EVENT RIGHT HERE:

SEND US YOUR THOUGHTS, COMMENTS or SUGGESTIONS: